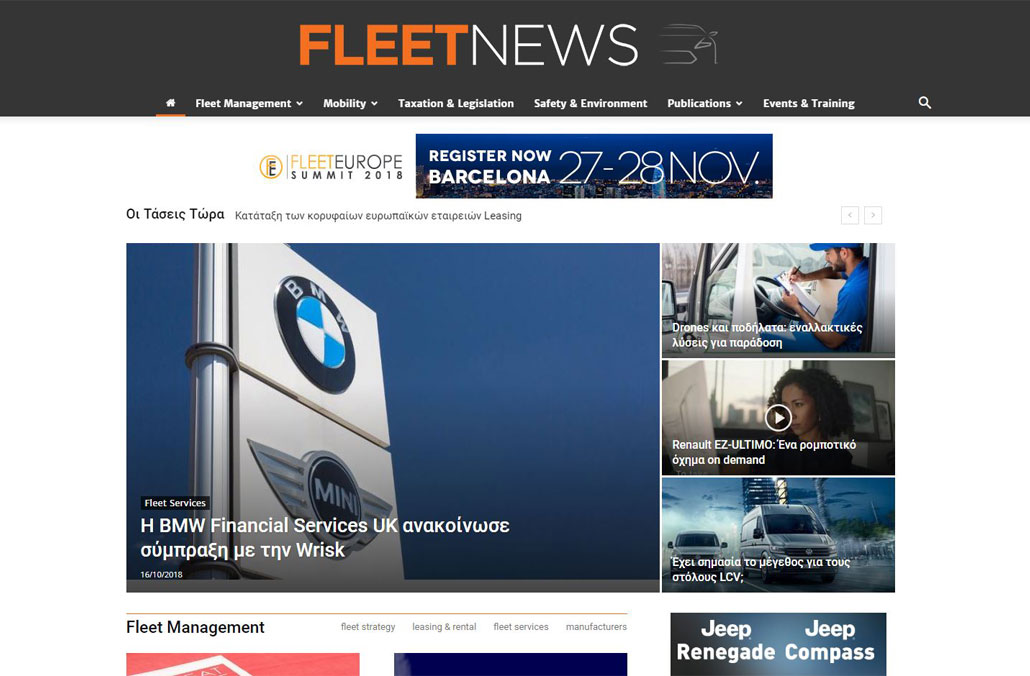 1
Provides the latest and soundest information on the actual trends and developments in corporate fleet management and mobility
2
Part of the Fleet Management Project by Direction Business Network
3
Supported by Direction Business Network's new partnership with Nexus Communication
Specialized portal providing the latest and soundest information on the actual trends and developments in corporate fleet management and mobility at Greek and international levels.
It is part of the Fleet Management Project, the new publishing scheme of Direction Business Network, complementing its efforts for integrated business information in our country. This project includes the weekly electronic publication "FleetNews", which records the pulse of this industry in Greece as well as in Europe and worldwide, the quarterly edition of "Fleet Business" and the annual "Fleet Business Directory" guide.
Direction Business Network is supported in its new venture by its new partnership with Nexus Communication, which is based in Belgium, as a leader in business to business information on corporate fleet management and mobility at international levels.